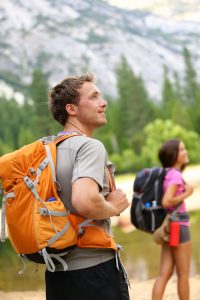 Going to different places comes with its share of risks. Depending on your destination, you may consider protecting yourself from these risks. This is when you start thinking about travel insurance. Some people don't think that travel insurance is that important. They may think that their tight travel budget would be better off being spent on something else. But that is what makes travel insurance so important. Sometimes, you'll only regret not having it until it is too late.
Basically, standard travel insurance covers you from the time you get to the airport to check in and until the time you leave it once you arrive. But it can also extend to the time you receive any delayed luggage you may have during one of your trips. There are many reasons why you may need travel insurance, especially if you are a regular traveler. Here are some of them.
To cover for medical emergencies during trips
One of the main reasons why you need to have some travel insurance is for medical coverage during your trip. When you go to an exotic place, you are always at risk of certain medical conditions as well as other medical-related emergencies. Once you need to go to a hospital during your travels, it pays to know that you have travel insurance to take care of some of the costs. Whether it is feeling sick and need some emergency medical help or experiencing some food poisoning, your travel insurance may be able to cover you.
For protection against personal accidents during trips
It helps to know that travel insurance can protect you in case you experience a personal accident during one of your trips. It can be devastating if you might end up physically disabled or temporarily incapacitated during an accident while going on a trip to another country. A travel insurance policy may safeguard you from the after effects of these accidents. A travel insurance policy includes a personal accident coverage that will allow you to make claims in case you experience one during your travels.
To cover for those common travel mishaps
You may not always experience sickness or accidents on all of your trips most of the time. But you can have an increased risk of encountering traveling mishaps such as missing a flight due to unfortunate circumstances or ending up with a lost or damaged luggage during your trip. In such cases,  you can always have yourself covered with travel insurance. It will help cover for the cost associated with such travel mishaps. Not only that, it will also help give you the peace of mind during your many trips.