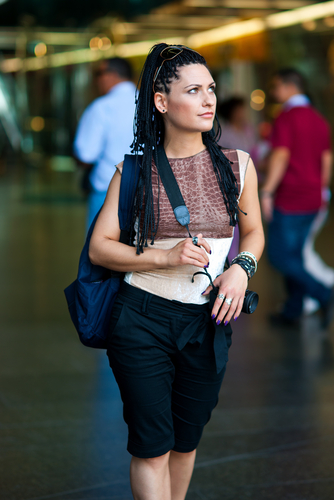 Wherever you are in the world, there are scams that prey on clueless tourists for thousands of dollars. Tom Hall and Kylie McLaughlin of Lonely Planet have compiled some of the common tourist scammers and remind fellow travelers that if something looks too good to be true, most likely it is.
Fake police – Many tourists have no idea how policemen in their destinations are dressed and are unlikely to spot a real police from a faker. There may be some incidents when a person in uniform would demand to see your passport and pretend he sees something wrong with the visa. He would then suggest that your worries would be over if he pays a fine to the "police" right at that instant, preferably in cash. It is best to stand ground and offer to accompany the police to the station, which usually gets you "excused" all of a sudden. Take note that this scam may also be done by real policemen.
Airport taxis – Bad cab drivers would do everything to charge you some extra cash, whether by asking for a flat rate worth way more than the actual fare or by driving around the streets to raise the price higher. Remember to only travel with licensed taxis. If the driver asks for a flat rate, agree on a fee before starting out and do not pay until you get where you want to be.
Free scratch cards – If you are approached by a genial person who offers you a scratch card, with no purchases required, refuse it. Do not be swayed by his friendliness. But if you did accept the card and it shows that you have won a prize, the man would insist you accompany him to a far away hotel to collect your prize. Politely refuse the "prize," even if he tells you he would lose his job.
"This is closed" – It is normal for tourists to ask for directions leading to their chosen hotel, restaurant or shop. However, if the stranger tells you the establishment is closed then recommends another one, simply refuse and ask another person.
Motorbike scams – Some countries allow tourists to rent motorobikes and a lot of scams have been devised to fool helpless travelers like you. One scam involves your bike "breaking down," which prompts the owner to escort you to mechanic, who then makes an inflated estimate of the damage costs. Another scam involves providing you the motorbike, along with lock and keys. Once you park the scooter and wander off, the rental company "steals" it and eventually requests you pay a large sum of money to replace the "stolen" bike. Make sure all your bases are covered to avoid being covered, or better yet, ride public transport instead.
Bird poo – You suddenly realize that you have been splatted with bird poo–or mustard, or ketchup–and a stranger swiftly appears to towel you down. In the midst of the confusion, valuables are removed from your person.
Fake hotels – You asked a taxi to take you to a specific hotel, only to take you to another hotel with a trade name similar to the ones you are supposed to go. What's worse is that the "hotel" would even persuade you to sign up of a day tour, which would even take you from one tourist scam to another. It is best to know the name and address of your hotel to avoid the confusion.
Source: Lonely Planet