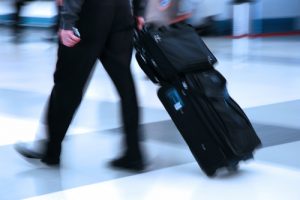 Traveling solo can be quite exciting as it can be a challenge. They have both advantages and disadvantages. If you plan to travel solo on your next journey, here are some tips that you might want to consider.
Save Up Ahead Of Time
When you plan to travel alone, make sure that you save up your travel budget before starting the trip. This will help prevent you from ending up in debt due to overspending. Build up a travel budget that will allow you to limit your spending to what you need. Avoid depending on your credit card for expenses and make funds available for your trip by saving up.
Research The Destination Well
Before you make the decision to go to a certain destination, make sure that you research the location well. First off, make sure that it is safe to visit especially if you are traveling alone. Make sure that you are going there at a time ideal for visiting or you will end up having a failed trip. And of course, you need to know what places you may want to visit there so that you can also estimate how much money you need for the trip. This also goes for your accommodation options, food as well as standard cost of living while you are there.
Staying Safe
When you travel alone, you need to ensure that you have always your personal safety in mind. One of the important things you need to consider is travel insurance. Get your travel insurance to ensure that you are covered even when you get into an accident. Make sure that the coverage applies to where you are going. Keep copies of your travel documents in case they get lost. Have some emergency funds hidden or kept somewhere safe in case you lose your wallet or credit cards. Prepare a list of emergency contacts for a number of different situations in case you get into a bind or to just update people or your loved ones know where you are at certain periods of your trip.