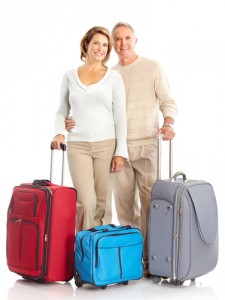 Some people love to travel during vacations. But you can only enjoy a traveling experience if you have planned it well. Travel planning takes time. It ensures that everything goes well with your trip so that you can enjoy it. Here are some important travel planning tips you need to consider on your next trip.
Know your budget.
Before you plan to go somewhere, make sure that you have enough money to go there. Try to determine how much you can afford to spend on your next travel vacation. This can help you choose your next travel destination. Know your travel budget and plan to stay within that budget. If not, you may go through a lot of problems during the trip that will make it unforgettable for all the wrong reasons.
Determine the days you can spend on your vacation.
Vacation length may differ, depending on how many days off you have available. You will also need this to determine your next possible travel destination. If you only have three to four days available, then you may need to plan your vacation somewhere nearby. A lengthy trip can eat up much of your vacation time. Make sure you plan your trip accordingly to fit into your vacation time and ensure that you do not spend a majority of it on the road or the air instead of the actual vacation you expect.
Consider safety issues for your vacation.
When planning to go to exotic destinations, make sure that you also consider your safety. Traveling somewhere has its risks. But make sure that you try to minimize these risks and ensure that it will not impede you from having an enjoyable experience. You may need to consider a destination that does not pose a health risk. It should also be a place where you should feel safe and secure, even when going around at night. Safety concerns are an important part of any travel planning.