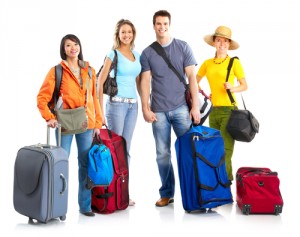 Traveling involves some bit of planning and preparation. This means some bit of work. One of the more important tasks you need to do will be packing all the travel essentials. You need to know what you will need for the trip as well as what you can do without. All these needs to be good enough to fit into bags you will be bringing with you. Here are some travel packing tips worth considering.
Make A List
Before you move to put all things into a bag, make sure that you prepare a list of what you need to bring. The list will ensure that you do not forget anything you need for your trip. Packing things on the fly will usually lead to forgetting something along the way. Make sure that you create a comprehensive list of things you need to bring with you.
Consider Weight Restrictions
Another important thing to consider when packing your things is the weight restrictions on airlines. Travelers are provided a baggage allowance, which indicates the total weight they can bring with them for free. Go beyond that and travelers may need to pay extra per accepted unit weight. If you do not want to pay additional fees for your heavy baggage, make sure that you stick to the baggage weight limits. If you really need to bring baggage more than the limits that airlines provide, make sure you know how much you will be charged and set aside enough cash to take care of the cost.
Roll, Not Fold
When you need to pack your clothes, make sure that you roll them instead of simply folding them as is and place them inside your backpack or luggage. Rolling takes up less space in your bag than folding. It allows you to pack more things in your bag by taking optimum advantage of the space provided.
Essentials On Your Carry On
Make sure that you have your travel essentials always handy by packing them on your carryon bag. Essentials include your money, credit cards, ID's, passport, jewelry, electronic devices and other valuables you need for the trip. Make sure that you also have a set of clothes packed inside your carry-on since it may be essential to change clothes during a long flight.