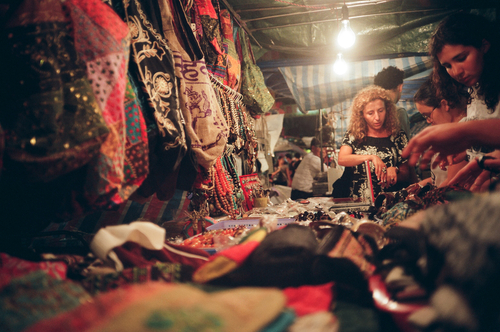 Whether you are the type of person who is willing to travel overseas just to get a good bargain or would like to indulge in the finest things in life, this list of best cities for shopaholics is for you. (Just don't blame us once the bills start to pour in.)
Paris, France – It may seem so obvious that one of the world's fashion capitals is a shopper's paradise, but it is more than just the stores it offers. Parisian shops, whether a haute couture fashion house or a downtown chocolatier, feature creative window displays that are unmatched anywhere in the world. Parisians believe that shopping should be a pleasure, not a chore, and it is reflected with its stores.
Bangkok, Thailand – Bargain hunters are attracted toward Bangkok's retail stores that offer everything–whether you want a tailored suit, or a live rooster as a pet–at a fraction of stateside prices, not to mention its high-quality silk, jewelry, and traditional crafts.
Buenos Aires, Argentina – Is cheap leather wear you are after? Head on to one of the most beautiful cities in Latin America and comes to Buenos Aire's leather district where grab every handbag, shoes, jackets, and belts to your heart's content. Oh, and did we mention the upscale boutique shops in Calle Florida, Calle Lavalle, and Recolata?
Copenhagen, Denmark – The capital city of Denmark is known for edgy merchandises from local fashion to home decor. Remember, fashion brand Munthe plus Simonsen and high-end audio equipment from Bang & Olufsen can be found here.
Hong Kong, China – More than just cheap electronic gadgets, Hong Kong is dotted with street markets, designer boutiques, and gigantic malls that offer a variety of items from jade to silk. Do not miss its yearly Hong Kong Winterfest, its duty-free shopping event, which happens just in time for Christmas.
Source: Yahoo! Travel
Photo: mtkang/ Shutterstock