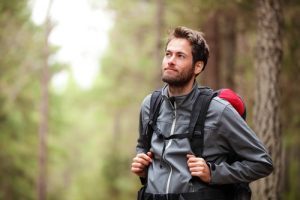 When traveling, nothing beats having the least number of essential items to bring along for your trip. The less baggage you bring along, the better your travel experience usually becomes. Here are some tips to help you how to travel light on your next trip.
Bring one bag.
Having one bag to take care during your trip makes a lot of sense. Not only do you have little to carry with you, your trip will also be more convenient. You do not have to worry about losing checked in luggage if you only have a carry-on. You don't have to spend time packing and unpacking them. With less worries, you also spend a better time enjoying the trip.
Plan your trip beforehand.
A good way to travel light is by simply planning for your itinerary during your trip. Once you have your trip planned out, you can specifically list down the essential items to bring for the trip. If you lack some planning and only pack your things the night before, then you might end up bringing a lot of unnecessary items for the trip.
Bring a versatile set of outfits.
If you wish to travel light, make sure that you plan out the outfits you'll be bringing along. Choose those that you can mix and match and goes along well no matter what occasion you wear it to. That way, you bring along fewer clothes while maximizing fashion efficiency. You will then end up having more space for your other essential things inside your bag.