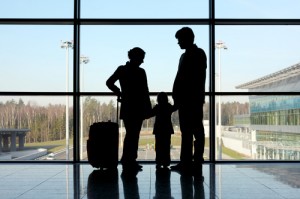 The new year comes with new opportunities to travel either domestically or overseas. It should also come with new ways to make your traveling experience better and smarter this 2011.
Figure out all the extra fees before purchasing that ticket – Nowadays, hidden fees are higher and more prevalent than ever, as everything is being priced from baggage to seat selection. Since these fees are unavoidable, you need to figure out the total cost of airfare before choosing the cheapest option possible.
Always be updated with your rights – Passenger rights have been constantly evolving from your right to refuse those humiliating body scanners to right for free food and water after two-hour tarmac delays to refunds in case of cancellations. Always be on the lookout for updates posted by the Department of Transportation as well as your airline's Contract of Carriage, which you can use to your advantage when needed.
Plan your budget for international travel – Contrary to popular belief, credit card companies are not lenient when it comes to spending money abroad. With credit card in hand, not only you would have to worry about getting the best exchange rate or paying the fewest surcharges on foreign currency, you would now have to worry about whether the credit card would even work at all. It is best not to rely on credit cards alone and bring a few thousand dollars for convenience.
When traveling abroad, buy a local smartphone – Sure, your phone has international roaming features, but using your phone and utilizing the apps and services in it while overseas could cost a fortune. You can choose to purchase international talk and data plans from your network carrier, leave your phone in airplane mode and use free WiFi whenever it spots one, or buy a local SIM card at your destination.
Beware of blind spots in online travel bookings – When purchasing airline tickets from online travel agencies like Expedia, Orbitz, and Travelocity, you need to realize that not all airlines are listed on these sites. Examples of which are Southwest and American, so make sure to have looked through all the airlines possible.
Use your frequent flier miles before it's too late – If you are not a super frequent flier and have been storing quite a lot of miles, use them to keep them from expiring. Also, keep these miles active by flying, using a mile-earning credit card, or shopping in an airline's mileage mall.
Look for alternatives to hotels – Staying in a boxy hotel room may not be worth the money. Consider other forms of accommodation like B&Bs, vacation rentals, and pension houses among others. Not only you are paying less for more space, you also get to enjoy added amenities like kitchens or fireplaces.
Look for deals in social networks and group-buy sites – Social networking sites have become a source of travel bargains from discounted airfare, hotel rooms, and menus. Meanwhile, group-buying sites are recent online phenomena that features establishments offering discounts, and even bigger discounts if more people are buying the deal.
Be updated with mergers, codeshares, and partnerships – Such developments in the airline industry would impact the way you book your travel and even earn miles. For example, you can now book travel to Mexico through Southwest through its partner airline Volaris.
Be prepared to share more personal information when booking – The TSA has rolled out new rules on its Secure Flight program. All travelers, for instance, are required to provide their full name, date of birth, and gender when booking a flight. This is to cut down the number of false matches on its assorted watch list.
Source: USA Today