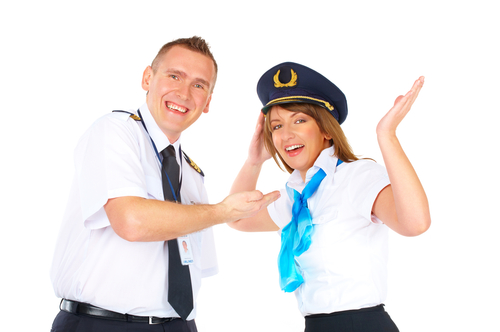 For many travelers, riding a plane is a boring journey. Sure, you are flying, but it is no fun staying on a seat with little leg room, not too much entertainment options, and let's not get started with those rude and stone-faced flight attendants. Fortunately, not all airlines are like that, as travel writer Rick Seany has compiled in his list of the world's most entertaining airlines.
Spanair – In 2010, on its final Christmas Eve flight from Barcelona to Las Palmas in the Canary Islands, the plane's 190 passengers were bewildered and confused when the baggage carousel did not brought out their luggage, but neatly-wrapped presents with tags bearing all their names. The gifts were perfectly tailored; teddy bears for kids, cameras, beauty products, and hats for adults. Don't worry, they also got their baggage after. Although some may see it as a savvy marketing move, it is thoughtful nonetheless.
Virgin America – Its amusing animated safety demonstration gets the passengers' attention with its straight-forward explanation on even the minute details (like telling the fliers not to worry when the bags on the oxygen masks do not inflate), not to mention a variety of quirky passengers like a nun with lots of electronics, a matador who does not know how to use a seatbelt (with a bull beside him), and even a character with a fish head.
Note that other airlines have also done interesting safety demos. Air New Zealand, for instance, have done demo videos with its pilots and cabin crew wearing nothing but body paint, as well as one performed by members of the country's national rugby team. Meanwhile, Philippine-based Cebu Pacific Air has its flight attendants perform the safety demo as they dance to pop music.
Southwest Airlines – The United States-based Southwest Airlines is known for its humor during flight, such as having passengers play contests like "ugliest driver's license" or telling them about a secret location on the plane where smoking is allowed–out on the wing.
Source: ABC News