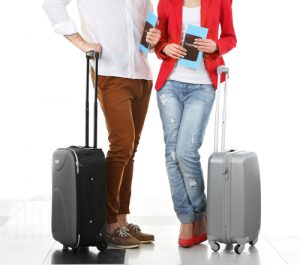 Traveling to different countries is always an exciting adventure. Exploring other places and learning about other cultures from the different countries results in many interesting discoveries and wider understanding of the world. Most people love the idea of exploring the world, the only thing that prevents people from doing so is lack of travel money. Going places can be very costly. But that does not seem to stop people from dreaming of going on a travel adventure. Some people save up some of their earnings to do so. Even if they only have enough, other people learn how to scrap by during their travels just so they can continue doing what they love to do. There are also a lot of  different ways that travelers can save money when needed. Here are some things that are worth considering.
Group travel is generally cheaper.
Traveling in groups is a good option to save up on your travel budget. Group packages for travelers not only is cheaper, these packages usually come with a lot of added benefits as well. Aside from the discounts for buying group airfare tickets, friends can further save up on food as well as on places to stay
if they book everything as a group.
Look for alternative trips to your chosen destination.
Due to their size and the number of visitors going in and out, most cities have alternate airports available aside from the main one in order to ease traffic. Flight tickets arriving through the alternate airports are cheaper than those airfare tickets for flights arriving at the major airport. You can consider this option on your next trip to help you save money.
Search for off-season deals.
If you wish to save more money on future trips, then you should consider looking at your travel schedule. You can save a lot of money if you consider travelling to a preferred destination during the off-season. At around this time, many airlines as well as destinations offer deep discounts for people traveling in the off-season just to encourage them to come for a visit during a slow time of the year. You and your group can save a lot of money if you schedule your travel to destinations at around low-peak seasons. There might be certain disadvantages as well since it is the off-season  such as experiencing bad weather, scarce offers, unavailable options, deserted areas, etc. But then again, you'll be able to get to your destination even on a tight budget.