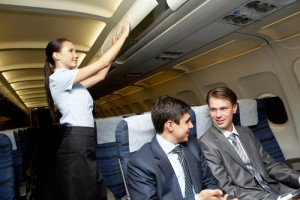 It happens when booking a flight online. You thought you are getting into a flight on a major airline, even the IATA code says so, only to realize too late you are being flown on a regional carrier.
The process is called code-sharing, which allows airlines to sell tickets on flights that uses its code but are operated by another carrier. Most of the time, people do not have an idea which flights are code-shared, but a new directive from the U.S. Department of Transportation changes all that.
This week, the DOT gave airlines and ticket agents 60 days to make their websites transparent of any code-sharing assignments, which should appear on the same screen and next to a person's itinerary when buying a ticket. Although the agency has already required airlines to inform travelers which carrier actually operates the flight, but these are only shown through hyperlinks and mouse-overs.
Source: CNN