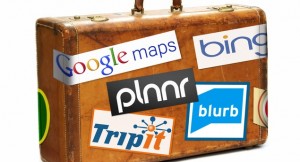 The secret for a stree-free travel is to be prepared. The Internet provides many websites that make it much easier for travelers to book a flight, create an itinerary, or track frequent flyer miles. Here are some of the most efficient websites while planning your trip.
When booking a flight at the best possible time, Bing Travel – While there are a lot of websites that calculate the cheapest flights, Bing Travel takes an extra mile. It also analyzes data predicting whether the ticket price would rise or drop in the coming week. It even marks bargain flights with a big, green Buy Now icon.
When searching for the cheapest rental cars, AutoSlash – Travelers can reserve a rental car from an agency they prefer directly to AutoSlash. It tracks the changing rates for your reservation and locks the lowest possible price on your behalf. You can even use AutoSlash after booking a rental vehicle. Simply enter your confirmation number and the site will alert you in case it has found a much lower rate, which you can rebook on your own at no additional cost.
To view the most efficient travel itinerary, use the Fly or Drive Calculator – Coupon website BeFrugal.com comes with a neat Fly or Drive Calculator that provides information whether it would be cheaper/ faster/ lesser carbon footprint for you to fly or drive to a certain destination. In case you choose to drive, the tool also offers suggestions on which cities to stay for the night, as well estimated costs of hotel and gas. It is important to put specific details on your trip, such as the number of travelers in your group and whether you will be taking a cab to the airport, for a more accurate estimate. Note that this tool only applies to the continental United States.
To get instant itineraries that fit your lifestyle, Plannr – Struggling to create that perfect travel day? Let Plannr do that for you! This site creates a customized trip guide for 20 popular destinations in North America and Europe, all for free. You can set the itinerary according to the length of stay, desired activity level (whether you want to take it easy or see as much locations as possible), interests (such as outdoors, culture, etc.), preferred hotel stars, and whether you have kids in tow. The results comes with a map and what time you should arrive on each attraction. Do not like what you see? You could redo the process all over again!
Find the flight and hotel you will love with Hipmunk – This site calculates flights and hotel beyond the price and star levels. Hipmunk introduces an "agony" scale for flights, with higher ratings go to ones with multiple legs and long layovers; it also has an "ecstacy" rating for hotels and B&B's based on a combination of the property's amenities, rates, and reviews on Advisor and Airbnb. It even has a built-in color-coded heatmap that covers areas that are frequented for dining, shopping, and nightlife among others.
Source: Budget Travel