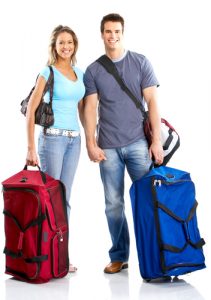 Going on a vacation cruise is an adventure that not everyone can experience. So consider yourself fortunate for going into one. But also bear in mind that not all in a ship cruise will be a worthwhile experience. Remember that it is still a business and there are some things that aim to make money out of the passengers. Make sure that you know what these are along with the other things to avoid so that you can really have a wonderful experience during the cruise. Here are some things worth noting.
Shore excursions offered on board.
One of the memorable experiences in a cruise is when you get to visit different places and locations. Shore adventures allow passengers the opportunity to explore these different locations. For convenience, some passengers will prefer purchasing a shore excursion or tour from the cruise itself. These are usually offered on board to all the passengers. These tours can be convenient, but they can also be expensive. Sometimes, it can even rob you of the more authentic experience since such excursions only focus on the more touristy side of each location. Not only that, some cruises will not offer to refund a shore excursion in case there is a cancellation, a sudden change of trip schedule of if you change your mind. Try to read about the fine print regarding refunds in case you are opting to join in on a shore excursion offered by the cruise.
Onboard gift shops are expensive.
If you are trying to save up on your travel budget on the cruise but still would want to buy souvenirs for friends and family back home, then you should avoid buying them from the onboard gift shops. Most of the items are priced more than what you can get them someplace else. If you wish to buy good souvenirs, you might be better off buying them on shore on the destinations you get to visit.
Be careful of the cruise buffet table.
Most cruises offer buffet tables as your main choice for eating on board. You might think that it will be a good deal doing so. But it can also be a risk. Depending on the time you take part on a buffet, the buffet table on most cruises can end up being out in the open for far too long. They are exposed and can go bad, sometimes posing a risk of contamination. And with loads of people getting servings from the buffet increases the risk of further contamination. You may have heard of a number of horror stories in cruise passengers experiencing food poisoning. They usually start from the buffet table. Beware of cruises with reports of food poisoning on board. To be safe, you may want to avoid the buffet table, especially one that you think has been available on the table for a long time now.