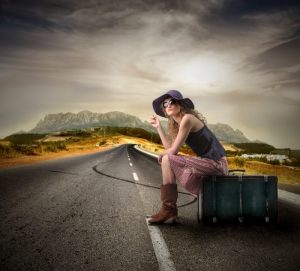 Traveling the world can be an exciting endeavor. Exploring countries and other exotic destinations can help give you a better perspective of the world. Some people prefer traveling solo while others would like to have a friend or family member to tag along for a trip. There are certain benefits when traveling solo. Of course, there are also disadvantages as well. It pays to learn through the experiences of other solo travelers  if you wish to start a trip alone. Here are some lessons worth considering when it comes to traveling on your own.
It is easier to make new friends.
When you travel alone, you may be put in a position where it is a must to talk to other travelers you meet. You also have to learn how to interact with people more in order help you along the way. You will then find out that it is easier to make new friends since you tend to engage in conversations with other people when you are a solo traveler. Those who travel in pairs or in groups usually depend and interact mostly with their trip buddies. This gives them less time to talk with others aside from their circle of friends traveling with them.
You have better freedom to do what you want to do.
When you travel solo, your time and itinerary does not depend on your friends or travel buddies. You have more freedom to choose where you wish to go and what you plan to do. Your trip will be more memorable and exciting since you are free to go and do the activities you want. That is one of the advantages of solo traveling.
Some alone time can be a great stress reliever.
Being on your own during a trip can be empowering . Some time on your can help you break away from the burdens of having to look after companions. You do not have to worry about. You have less stress to deal with this time. Now you can relax and enjoy your trip since it is only you who can determine whether your solo trip becomes a memorable one.