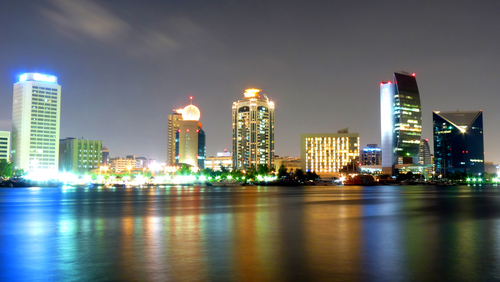 Any seasoned traveler will tell you, "A cheap airplane ticket is one thing, but trying to budget in another country is another." You want to make the most out of your vacation, but finding affordable places to eat, stay, and spend can be tough, especially in a city known for its excesses.
People may say that Dubai is an expensive city to travel, but if you know your way around, you could actually enjoy your stay without burning your pocket.
Start with avoiding the urge of shelling out money on just about every interesting item you see in a mall or souk. The key to shopping around Dubai is to see more and shop less. Stroll along its malls for an hour of window shopping, while compare prices between vendors in souks and haggle for the best bargain price. Make sure that you are buying souvenirs that are worth while when you return home.
You can also soak up the sun on the city's public beaches, spend an afternoon in the historic Bastakia neighborhood, simply watch the wooden boats called dhows and water taxis called abras crisscrossing along the waterways near Creekside Park.
And if you have a keen eye, grab a pair of binoculars and go bird watching. Dubai is home of over 400 species of birds.
Source: Yahoo! Travel