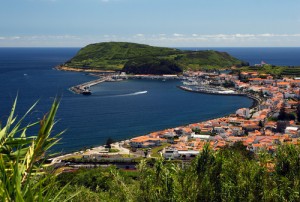 When traveling abroad, why bother choosing the usual destinations packed with tourists and rude citizens? The world has a lot of options and a few of them can provide a unique experience you can call your own.
The Azores Islands (pictured) – Located in the middle of the North Atlantic Ocean, the Portuguese-ruled, autonomous region consists of nine volcanic islands that has a culture and cuisine of its own (not to mention the majestic views of the ocean and mountains).
Bhutan – Located high on the Himalayas, this third-world country is experiencing radical cultural and economic developments.
Grindavik, Iceland – This little-known city is known for the beautiful Blue Lagoon, a lake filled with silica mud water while being surrounded by snow. It is a perfect opportunity to dip in this geothermal spa.
Cancun Underwater Museum – The world's largest underwater museum features 400 statues created by artist Jason de Caires Taylor. The sculptures have been a favorite hangout among snorkellers, swimmers, and scuba divers who want to witness the statues grow seaweed and barnacles.
Madagascar – Located 225 miles off the eastern coast of Africa, Madagascar is so remote it has been a host to a lot of unique evolutionary developments. Think of it as Africa's Australia, as 90 percent of its native plants is found nowhere else in the world, not to mention its cute lemurs.
Source: Yahoo! Travel