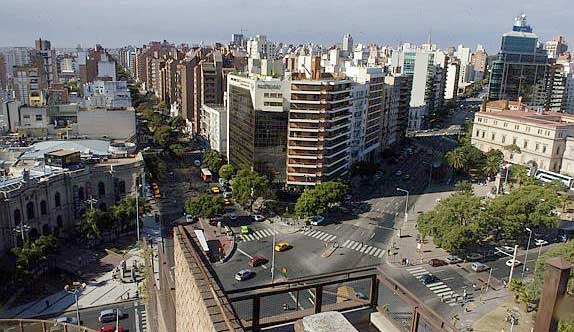 Cordoba is Argentina's second-largest city and it is also one of the most visited locations in the country, mainly because of its fascinating mix of the old and new. It is known by its nickname "La Docta" due to its many universities and scientific institutes, not to mention its four municipal galleries. And since around 200,000 students troop to Cordoba's many campuses, expect a very youthful environment admidst the surrounding colonial buildings. It has a very active alternative film scene, as well as a vast weekend crafts market that feature young designers and artisans. In 2006, Cordoba was awarded the title of Cultural Capital of the Americas.
The city has something for both the culture junkie and the nightlife hunter. There are many colonial buildings in the city center, most of which were built by the Jesuit friars in the 17th and 18th Centuries. Tourists can stroll along the Manzana de los Jesuitas, where a whole block of such buildings can be seen. Declared by UNESCO as a Humanity's Patrimony, it is located between 27 de Abril, Obispo Trejo, Caseros, and Avenida Vélez Sársfield. Cordoba has also over 50 theaters, culture centers, and "arte bars."
Cordoba also has a very vibrant nightlife, although nothing much happens during the university holidays and summer vacations. Travelers who arrive at the right time can encounter a variety of places that differ to all tastes from electronic music lovers to even gothic scenesters.
Source: Wikitravel