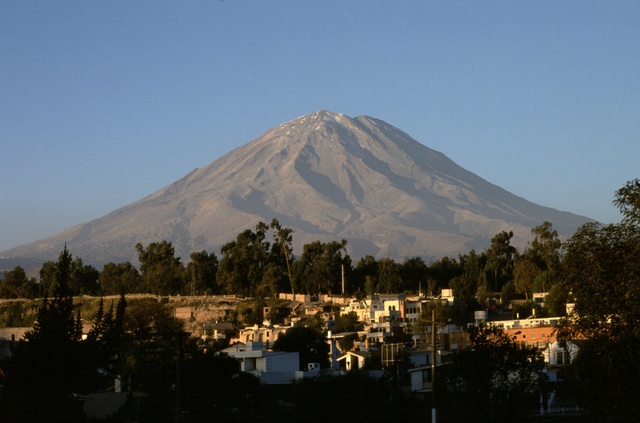 Another interesting city to visit in Peru is Arequipa. Located in the Southern Coastal region of Peru, it is situated at 2,380 meters above sea level and surrounded by three volcanoes. In contrast to Cusco, Arequipa is an example of Spanish and mestizo culture in Peru, as there are no Inca artifacts or ruins in the city.
Arequipa is nicknamed "La Ciudad Blanca," the White City, since many of the buildings are built of sillar, which is a type of white stone. Sillar is quarried from the volcanoes that surround the city, such as El Misti, Chachani, and Pichu Pichu. It is best to ask a local for help to identify one volcano from another. It is also a popular destination during wintertime, ironically for its warm weather, even warmer than its summer.
The city has a rich mix of indigenous and Spanish colonial cultures, although the latter is much more prominent. Catholic churces are scattered thoughout the center of the city, which were built during the course of its 460-plus years since the city's founding. Meanwhile, some ancient houses have been refurbished into living museums, such as the "Tambos" located at Puente Bolognesi street.
Source: Wikitravel